Comments Off

on Sara Bareilles Fans Eagerly Await New Album Release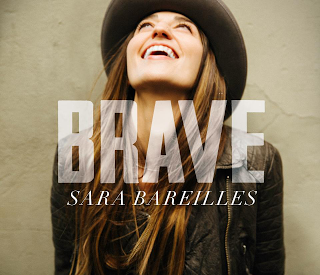 Sara Bareilles had us singing our hearts out back in 2007 when she released her hit single "Love Song" from her very first album, Little Voice. Since then Sara has consistently churned out some seriously powerful tunes including "Gravity" and "King of Anything". Sara blends wicked clever and often poetic song writing with her intensely moving vocals and piano playing to create a unique sound that appeals to a wide range of listeners. And this is an exciting year for Sara Bareilles fans everywhere because she is scheduled to release her third and latest album, The Blessed Unrest, on July 16.
The album's first single, "Brave," was already released on iTunes on April 23 of this year and it has generated a lot of buzz about Sara's upcoming album release.  Sara has stated in interviews that making this album was particularly poignant for her because it occurred after a period of what she refers to as "deconstruction". She stresses that this album was a way to build herself back up after some life-altering changes and personal reflection.
In the spirit of transformation, she embarked on her "Brave Enough" tour in April without her usual crew. She opted to make the journey alone, her only companion on the 18 city tour being her piano and acoustic guitar.
Sara has always shown quite a penchant for social media and she is taking full advantage of that to garner visibility and encourage web conversation about The Blessed Unrest. In collaboration with YouTube, Sara is releasing a special series that allows fans an inside look at the album recording process. She also candidly discusses her personal struggles with adjusting to life in NYC which serves as her new home.
You can pre-order you own copy of Sara's new album The Blessed Unrest at her website.
Category Uncategorized | Tags:
---
Comments Off

on Sara Bareilles Fans Eagerly Await New Album Release
Sorry, comments are closed.