Comments Off

on Caroline Shaw Wins Pulitzer Prize for Music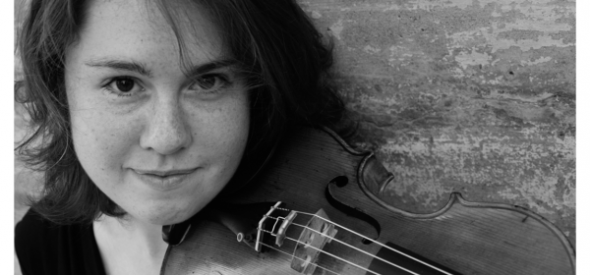 Pulitzer Prize for Music is being awarded since 1943, and its current guidelines state it is given for "a distinguished musical composition by an American that has had its first performance or recording in the United States during the year."
Over the years, the prize was typically awarded to older composers, which is why this year's winner comes as somewhat of a surprise. Caroline Shaw is only 30 years old!
The talented Princeton graduate student that so far excelled as violinist and vocalist has now received a recognition that will surely establish her as a new, innovative composer as well.
Her award winning composition is a four-part a capella piece called "Partita for 8 Voices". Caroline wrote it for her vocal octet, Roomful of Teeth. If you're curious to see a roomful of awe, check out the video of the octet's premiere performance of Partita's fourth part! This enchanting performance is viewable on Caroline's website, where you can also listen to the audio of the entire award-winning composition.
With chatter and whispers melting into more classical singing, "Partita for 8 voices" has won over the Pulitzer Prize committee with its polished novelty. The prestigious $10,000 prize will certainly launch Caroline's career into new heights, and she admits that the greatest change is that now more people will know her as a composer. That must feel like winning the jackpot in your favourite Online Casinosz!
About "Partita for 8 Voices" she writes that it was "born of a love of surface and structure, of the human voice, of dancing and tired ligaments, of music, and of our basic desire to draw a line from one point to another."
Caroline was born in North Carolina, but currently lives in New York, where she is working as a freelance musician. Primarily performing as violinist with the American Contemporary Music Ensemble and as vocalist with Roomful of Teeth, Caroline also works with many other choirs and ensembles.
Category Uncategorized | Tags:
---
Comments Off

on Caroline Shaw Wins Pulitzer Prize for Music
Sorry, comments are closed.