Comments Off

on Nine American Idol contestants to sue show for racism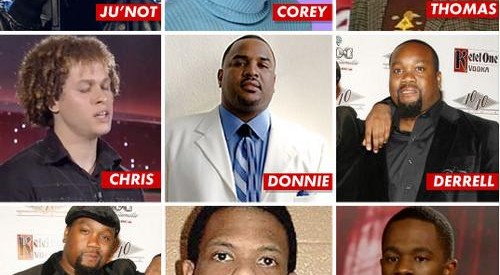 Nine former contestants of reality show American Idol have joined forces to sue the show, accusing it of systematic racial abuse in an attempt to enhance the popularity of the show and improve viewing figures.
The representative of the nine contestants, lawyer James H. Freeman has filed a letter with the U.S. Equal Employment Opportunity Commission on behalf of his clients, who have taken part in the show over several seasons.
Corey Clark ( >who sued MTV for their coverage of his dismissal from the show in 2012), Jaered Andrews, Donnie Williams, Terrell Brittenum, Derrell Brittenum, Thomas Daniels, Akron Watson, Ju'Not Joyner and Chris Golightly have been named as Mr Freeman's clients.
The letter accuses American Idol of running a "cruel and inhumane" plot to exploit African-American contestants in particular, by embarrassing them when they are asked if they have ever been arrested during the background check section of the show.
The nine claimants- all black – have each been publicly ousted from the show at this point, but Mr Freeman cites that this is in violation of Californian employment law.
Furthermore, Freeman states that none of the nine contestants disqualified were ever convicted of the crimes but he feels that their portrayal on the show has led to their professional and personal lives remaining "permanently and severely impaired".
He also accused the show of using "destructive stereotypes" of black people, adding that the show has "never once publicly disqualified a white or non-black American Idol contestant in its 11-season production."
Producer Nigel Lythgoe denied the allegations stating "we treat everybody the same…no matter the race, religion or sex." As an added bonus (just like the casinos offer), we found this video for you. Watch and get the whole picture.
Category Uncategorized | Tags:
---
Comments Off

on Nine American Idol contestants to sue show for racism
Sorry, comments are closed.